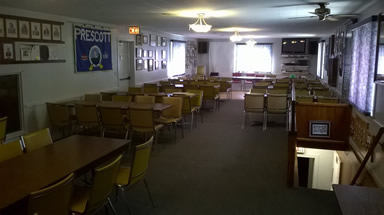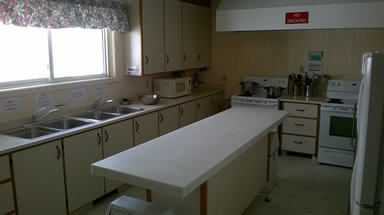 Lounge and Kitchen Rental (no curling) – $132.74 + $17.26 HST = $150.00
If you're looking for a place to host your next event, we can provide you with a fully licensed lounge. This area provides a bright, clean, comfortable dining area with plenty of space for dancing. We have a complete kitchen facility, stereo, PA system, flat screen TV and seating for 100 people. Whether it's a conference, birthday, wedding reception, dinner, dance, or perhaps you'd like to rent the space for a class. We would be happy to assist you with your needs.
The rental fee includes:
Table set-up and take-down.
Bar service.
A $100 booking deposit is required and is due when you sign your Rental Agreement.
Cancellation of a booking 30 calendar days prior to the event will result in the return of the deposit.
Cancellation less than the 30-day period will result in the forfeiture of the deposit unless an alternate date is confirmed in writing.
If you are interested in reserving the lounge, there are two ways to book.
Download and complete the rental form, scan it, and send it to darlene.albers@ymail.com.
Download and complete the rental form and mail it to: 
PO Box 1482
Prescott, ON
K0E 1T0
If you have any questions about a rental please contact Darlene Albers by email or by phone at 613-246-3963.