The Mission of the Prescott Curling Club is to promote recreational and competitive curling to people of all ages while fostering good sportsmanship, friendships, and curling skills.
Curling…a game for all ages!
Video produced by Andrea Pybus / musical score by Justin Coutou
Spring Update – March 21, 2022
Upcoming Events!
The Prescott Curling Club Wiser Cup Mixed Bonspiel will take place on Saturday April 23. Members $15.00 / Non-members $20.00. Lunch will be available for $5.00. Sign up at the club.
Youth Family Day will take place on Sunday April 24. Noon until 2:30
The Spring Annual General Meeting and Spaghetti Supper is happening on Tuesday April 26. Supper at 6:00 Meeting at 7:00. Supper $12.00. Please sign up for the supper at the club. If you can't make it to the supper please come for the meeting. We hope to see you there.
Our final day of curling is Friday April 29.
Please check the calendar for all upcoming events.
Ontario Government Covid-19 Mandate
The Ontario government is mandating Covid-19 vaccinations to enter select settings including "Facilities used for sports/fitness activities and personal fitness training, such as gyms, fitness and recreational facilities with the exception of youth recreational sport."
As of September 22, 2021 sport facilities will be required to verify that ALL people over the age of 11 entering their facility are fully vaccinated (two doses plus 14 days) by reviewing their paper or pdf vaccine receipt along with a government issued photo ID (Health Card or Driver's License).
As of October 12th the government will release an APP that facilities will be able to scan a person's QR code to confirm their eligibility to enter the facility.
Accordingly, everyone over the age of 11 must be fully vaccinated to enter the Prescott Curling Club.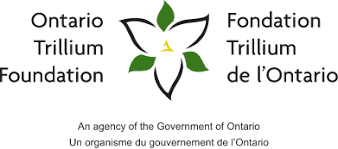 A big thank you to the Ontario Trillium Foundation for recognizing the value we bring to the community and selecting us as one of the successful grant applicants among many that were submitted. Over the summer we have been using the grant to rebuild and recover from impacts of COVID-19 by purchasing and installing touchless appliances, air purifiers, and UV air cleaners to create a safe and healthy environment for our volunteers and members.
Congratulations to the other grant recipients in the Leeds and Grenville area.
Volunteers
Volunteering is the lifeblood of this club. Many individuals contribute hours without whose efforts we simply could not operate the facility. Volunteering at the club helps keep draw curling and bonspiels more affordable. Every adult member is encouraged to contribute to the work that is needed at the club, either in maintenance of the facility or at the various club events. We try to organize our needs to minimize wasted time and as always, many hands make light work.
A huge thank you to all our volunteering members.